Cowabunga Dudes!
Saved by the 90s is a national sensation that is bringing back the 90s with a huge interactive party, featuring a live 90s cover band that will blow your socks off!
With live bands stationed all over the USA, Saved by the 90s puts on parties regularly at theaters and clubs where anybody can jump in and join the party. The bands also specialize in playing the best music at weddings, corporate parties, and other private events.
Saved by the 90s has many imitators, but don't be fooled by the wannabes: Saved by the 90s is the highest-quality, longest-running live music 90s party on Earth! Plus, for the young millennials out there, don't miss our 2000s cover band, Y2K: the Millennium Party.
Once you join the party, you won't want to leave!
Celebrity Gallery
Check out the 90s celebrities who have partied with Saved by the 90s!
Click (or tap) a photo to view a larger version.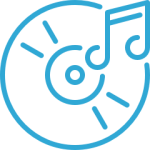 SONGLIST
4 Non-Blondes "What's Up"
Ace of Base "The Sign"
Adam Sandler "Chanukah Song"
Aerosmith "Cryin"
Aerosmith "I Don't Wanna Miss A Thing"
Alanis Morissette "Hand In My Pocket"
Alanis Morissette "Head Over Feet"
Alanis Morissette "Ironic"
Alanis Morissette "You Learn"
Alanis Morissette "You Oughta Know"
Alice in Chains "Man In The Box"
Aqua "Barbie Girl"
Backstreet Boys "Everybody (Backstreet's Back)"
Backstreet Boys "I Want It That Way"
Backstreet Boys "Larger Than Life"
Barenaked Ladies "It's All Been Done"
Barenaked Ladies "One Week"
Beastie Boys "Intergalactic"
Beastie Boys "Sabotage"
Beck "Loser"
The Black Crowes "Hard to Handle"
Blackstreet "No Diggity"
Blind Melon "No Rain"
Blink -182 "All the Small Things"
Blink -182 "Dammit"
Blink -182 "What's My Age Again"
Bloodhound Gang "Bad Touch"
Blur "Song #2"
Bonnie Raitt "Something To Talk About"
Britney Spears "…Baby One More Time"
Britney Spears "Lucky"
Britney Spears "Oops!…I Did It Again"
Britney Spears "(You Drive Me) Crazy"
Bush "Comedown"
Bush "Glycerine"
Bush "Machine Head"
C+C Music Factory "Gonna Make You Sweat (Everybody Dance Now)"
Cake "The Distance"
The Cardigans "Lovefool"
Celine Dion "My Heart Will Go On"
Christina Aguilera "Genie In A Bottle"
Christina Aguilera "What A Girl Wants"
Chumbawamba "Tubthumping"
Collective Soul "Shine"
Counting Crows "Mr. Jones"
The Cranberries "Dreams"
The Cranberries "Zombie"
Creed "Higher"
Deep Blue Something "Breakfast at Tiffany's"
Del Amitri "Roll to Me"
Destiny's Child "Say My Name"
DMX "Party Up"
Donna Lewis "I Love You Always Forever"
Eagle-Eye Cherry "Save Tonight"
Eve 6 "Inside Out"
Everclear "Father of Mine"
Everclear "I Will Buy You a New Life"
Fastball "The Way"
Fiona Apple "Criminal"
Foo Fighters "Breakout"
Foo Fighters "Everlong"
Foo Fighters "Learn to Fly"
Foo Fighters "Monkey Wrench"
Fuel "Shimmer"
Fugees "Killing Me Softly"
Garbage "I'm Only Happy When It Rains"
Garth Brooks "Friends In Low Places"
Gin Blossoms "Follow You Down"
Gin Blossoms "Hey Jealousy"
Genuine "Pony"
Goo Goo Dolls "Slide"
Green Day "Basket Case"
Green Day "Brain Stew / Jaded"
Green Day "Good Riddance (Time of Your Life)"
Green Day "Longview"
Green Day "She"
Green Day "Welcome to Paradise"
Green Day "When I Come Around"
Haddaway "What Is Love"
Hanson "Mmmbop"
Harvey Danger "Flagpole Sitta"
Hole "Celebrity Skin"
Hootie & The Blowfish "Hold My Hand"
Hootie & The Blowfish "Only Wanna Be With You"
Incubus "Drive"
Lit "My Own Worst Enemy"
Live "I Alone"
Marcy Playground "Sex & Candy"
Mariah Carey "All I Want For Christmas Is You"
Mariah Carey "Fantasy"
Mark Morrison "Return Of The Mack"
Matchbox 20 "3AM"
Matchbox 20 "Push"
Melissa Etheridge "Come To My Window"
Melissa Etheridge "I'm The Only One"
Meredith Brooks "Bitch"
Metallica "Enter Sandman"
Michael Jackson "Black Or White"
Mighty Mighty Bosstones "Impression That I Get"
Montell Jordan "This Is How We Do It"
Natalie Imbruglia "Torn"
Nine Days "Absolutely (Story of a Girl)"
Nine Inch Nails "Closer"
Nine Inch Nails "Hurt"
Nirvana "Heart-Shaped Box"
Nirvana "In Bloom"
Nirvana "Lithium"
Nirvana "Smells Like Teen Spirit"
No Doubt "Just A Girl"
No Doubt "Spiderwebs"
NSYNC "Bye, Bye, Bye"
NSYNC "I Want You Back"
NSYNC "Tearin' Up My Heart"
Oasis "Champagne Supernova"
Oasis "Wonderwall"
Pearl Jam "Jeremy"
Pras (feat. Mya and ODB) "Ghetto Superstar"
Presidents of the USA "Lump"
Presidents of the USA "Peaches"
The Proclaimers "I'm Gonna Be (500 Miles)"
Radiohead "Creep"
Rage Against the Machine "Bulls On Parade"
Rage Against the Machine "Killing in the Name"
Rancid "Ruby Soho"
Red Hot Chili Peppers "Give It Away"
Red Hot Chili Peppers "Under the Bridge"
Reel Big Fish "Sell Out"
The Rembrandts "I'll Be There for You"
Ricky Martin "Livin' La Vida Loca"
Robyn "Show Me Love"
"Saved by the Bell" Theme Song
Semisonic "Closing Time"
Salt-n-Pepa "Shoop"
Shania Twain "Man, I Feel Like A Woman"
Sheryl Crow "If It Makes You Happy"
Silverchair "Tomorrow"
Sir Mix-a-Lot "Baby Got Back"
Sister Hazel "All For You"
Sixpence None the Richer "Kiss Me"
Smash Mouth "All Star"
Smashing Pumpkins "1979"
Smashing Pumpkins "Bullet with Butterfly Wings"
Smashing Pumpkins "Today"
Sophie B. Hawkins "Damn, I Wish I Was Your Lover"
Soul Asylum "Runaway Train"
Soundgarden "Black Hole Sun"
Spice Girls "Say You'll Be There"
Spice Girls "Wannabe"
Spin Doctors "Little Miss Can't Be Wrong"
Spin Doctors "Two Princes"
Stone Temple Pilots "Interstate Love Song"
Stroke 9 "Little Black Backpack"
Sublime "Santeria"
Sublime "What I Got"
Sugar Ray "Every Morning"
Sugar Ray "Fly"
Tal Bachman "She's So High"
Third Eye Blind "How's It Gonna Be"
Third Eye Blind "Jumper"
Third Eye Blind "Semi-Charmed Life"
TLC "Waterfalls"
Toadies "Possum Kingdom"
Tracy Bonham "Mother Mother"
Tracy Chapman "Give Me One Reason"
The Verve "Bitter Sweet Symphony"
The Verve Pipe "Freshmen"
The Wallflowers "One Headlight"
Weezer "Buddy Holly"
Weezer "Say It Ain't So"
Weezer "The Good Life"
Weezer "Undone (Sweater Song)"
Whitney Houston "I Will Always Love You"
The Wonders "That Thing You Do"
AND MANY MORE!